Royal Building Products unveils 2019 Color Trend of the Year
What is Slatescape? Slatescape is the 2019 Royal Building Products color trend of the year, that was introduced last month.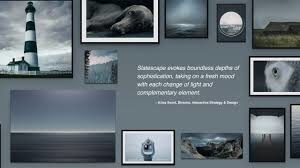 "Exterior color covers more than the outside of a house. It covers bigger things, like curb appeal, resale value, mood and self-expression. The 2019 Color Trend of the Year is simultaneously serene, timeless and bracing. It's versatile enough to serve as a background to bold contrasts and warm neutrals. Most of all, it gives us something compellingly cool and comforting to escape into"
"The Slatescape tone is a soothing combination of blue and gray that evokes feelings of calm and tranquility," said Kristine Swint, Director, Interactive Strategy and Design at Royal Building Products. "We have seen homeowners gravitating toward deeper blues and grays inspired by nature in recent years, and Slatescape is a beautiful expression of that trend."
Royal Building Products released several new colors in accordance to the Slatescape color tones in shades of gray, blue, and brown.
Celect Cellular Composite Siding – Castle Stone and Coastline
Exterior Portfolio – Ocean Side, Polaris, Nantucket, Peppercorn and Metropolitan Gray
Royal Vinyl – Storm, Urban Bronze and Rockslide
These colors and combinations are sure to make your home stand out, and bring inspiration each time you come home. For more information you can visit the Royal website Here. You can also try out colors on your home at the Royal Homeplay Website Here.
Note : The Royal colors of Sable and Bark have been discontinued as of 2019.