Miller home renovation is completed
Renovating  your home can be a daunting task when you start looking at all the options that are available. But instead of becoming overwhelmed, Paul Miller from Millersburg OH, tackled this task with vigor. He replaced the old and faded vinyl siding with Norman Rockwell siding from KP building products in the Khaki color. He then chose Foundry Rustic Cedar Staggered Shakes and Antique Parchment Aluminum Trims to help accent the Khaki. He also replaced the existing brick with manufactured stone, which really added that finishing touch.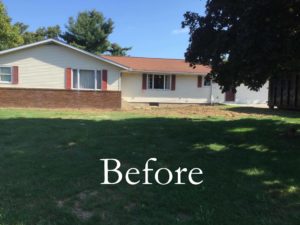 When it came to his roof, Paul  knew that he wanted a Metal Roof to replace his shingles. Classic Metals had the privilege of supplying him with several color samples and options. After a few weeks of considering, Paul decided to go with  Grip Tex Bronze 29Ga. Ag Panel. The AG Panel has been used for decades as the go-to profile for metal roofing as well as siding. When we asked why he chose the Grip Tex option he replied, " I chose Grip-Tex for several reasons, but the main one being because it wasn't as shiny as your standard metal roofing." Some of the other highlights of the Grip-Tex is, better traction for the ones that are installing it and the textured paint also provides better scratch resistance, due to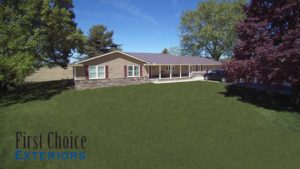 the textured surface. When it came to the installation of the roof, siding and accessories,  Paul's close family and friends were the first to offer their services. Paul is extremely happy with the way everything turned out. The colors work together, creating a beautiful, classic look to his home.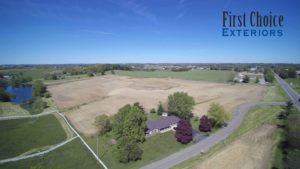 Congratulations Paul on the beautiful Renovation you accomplished! We are so glad that you gave us the privilege of working with you and helping  make your dream a reality!