How could Section 232 change the Steel and Aluminum Market
What is Section 232?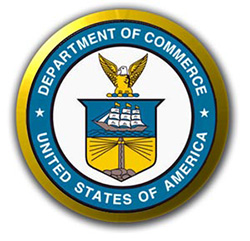 Section 232 is a provision that was given authority because of the Trade Expansion Act of 1962. This law or provision as defined by the U.S. Department of Commerce, "is to determine the effect of imports on the U.S. national security." Most recently the largest imports that are being looked at is Steel and Aluminum.
When will Trump make a decision?
There have been a lot of hoops that have been jumped through, and as with anything else in Washington a deadline really does not mean that much, but President Trump is supposed to make a decision on this issue by April 11th 2018.
What is expected to happen?
No one really knows what Trump is thinking on this issue, and this has lead to speculation and unrest in the marketplace. Secretary Ross from the Department of Commerce or DOC has released the 3 recommendations on steel made to President Trump but these recommendations by no means restrict his decision. President Trump is free to take whatever actions he sees fit because this issue according to the DOC and Trump is a national security issue.
What has the DOC recommended?
Recommendation 1 – Global tariff on all countries of 24%,
Recommendation 2 – targeted list of 12 countries with tariff of 53%, all others will have quota of 100% of 2017 exports to U.S.,
Recommendation 3 – quota on all countries of 63% of 2017 exports to U.S.
Each of these remedies are above and beyond the anti dumping (AD) and countervailing duties (CVD) that have already been placed on foreign imports.
What will this all mean?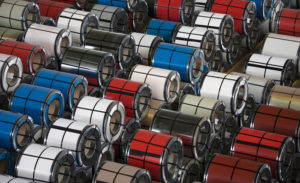 Its hard to predict what all this might mean, but no one doubts that the costs on raw steel and aluminum will be higher this year based on several factors.
For the first time in nearly 10 years, many major economies are experiencing good economic conditions, including the U.S., Asian nations, and European nations, among others. This surge drives up the price of commodity items.
The recently passed Tax Cuts and Jobs Act is likely to produce increased growth in U.S. economic activity.
Section 232 and all that might mean to the market
Increased costs in freight for domestic shipping
Most coating lines passed paint increases the first of 2018
President Trump during his campaign promised to address the foreign steel problem and to protect U.S. steel workers
We will stay up to date with the market and pass on any information that we receive. Feel free to give us a call or email if you have any questions.
The information provided is for reference only and may change without notice